Avocado & Eggs make the perfect combination so why not prepare them as one dish! This is an easy recipe you can make for one. More at the table? Just add more avocados & eggs. This is a great brunch idea, too.
Ingredients
1 Fresh avocado, halved with pit removed. Alternately, you can use a Roma tomato half with the pulp and seeds scooped out
1/4 Fresh lime
2 Small or medium eggs
Sea salt & freshly ground pepper
Cilantro, scallions or pico de gallo to garnish
A few drops of hot sauce are spectacular
Directions
STEP 1
Preheat the oven to 425 degrees. Line a
baking dish large enough for your
avocados.
STEP 2
Using a spoon, scoop out enough avocado
from each half so that your egg will fit in
the well.
STEP 3
You can use the avocado in a salad or dip
just store with some lemon or lime juice
squeezed on it.
STEP 4
Lightly salt and pepper the avocado halves
then carefully crack an egg into each. Add
a little salt and pepper to the eggs.

STEP 5
Bake until the egg whites are set. This
should take about 15-18 minutes.
Serve garnished with scallions, chopped
cilantro or pico de gallo to garnish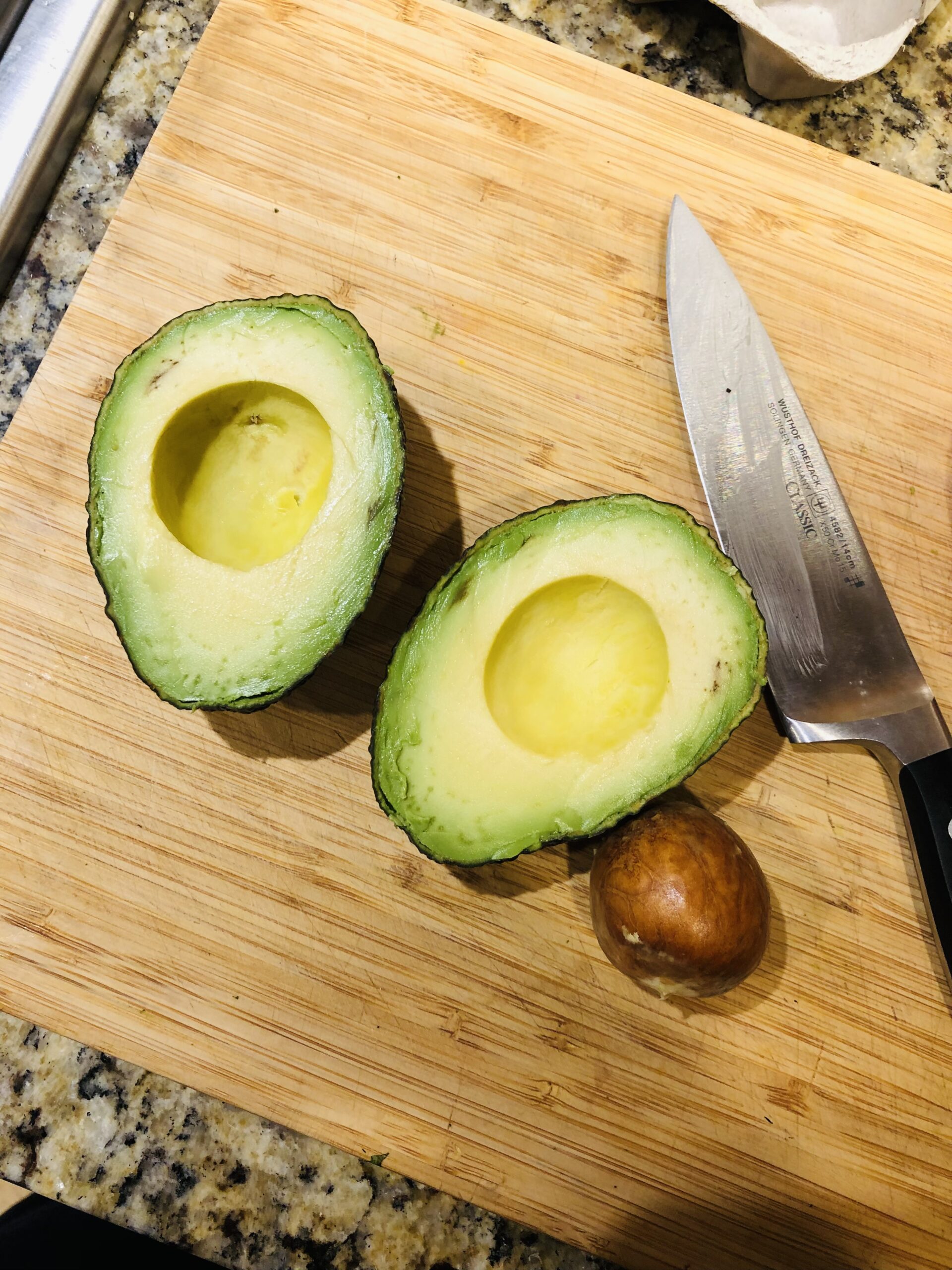 More healthy recipes on SundayMealPrep.com